Dr. Carter was our fabulous pediatrician back in California – my boys absolutely adore her.  Not only is she a wonderful pediatrician, but she has the most amazing family as well.  They are some of the sweetest, most genuine people you'll ever meet.  They always greet me with hugs and happiness, and their boys are so fun to be around.  When I'm doing a session with them, silliness ensues.     I love watching their boys grow – and they've grown a lot over the years!  This lovely family first came to me when I started my business in 2010, and I love that they keep coming back.  This year, we did a bigger, better extended family shoot, complete with great grandma and the new baby of the family!
Just look at this gorgeous family – with such happy smiles!  And Mom does such a great job coordinating their outfits, they always look fantastic!
I love these boys.  They are just the sweetest, most polite kids.  Every session with them is always tons of fun.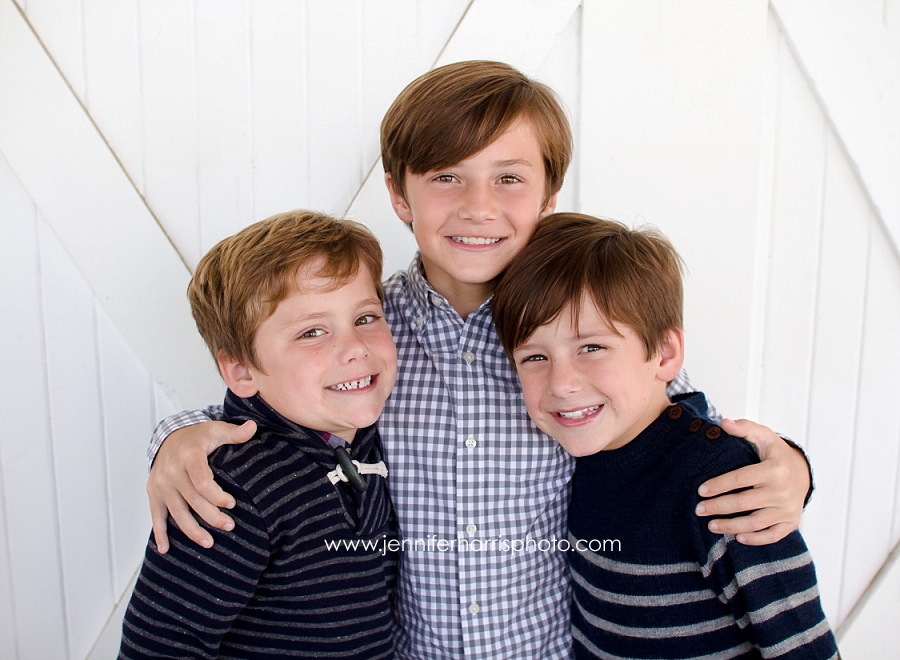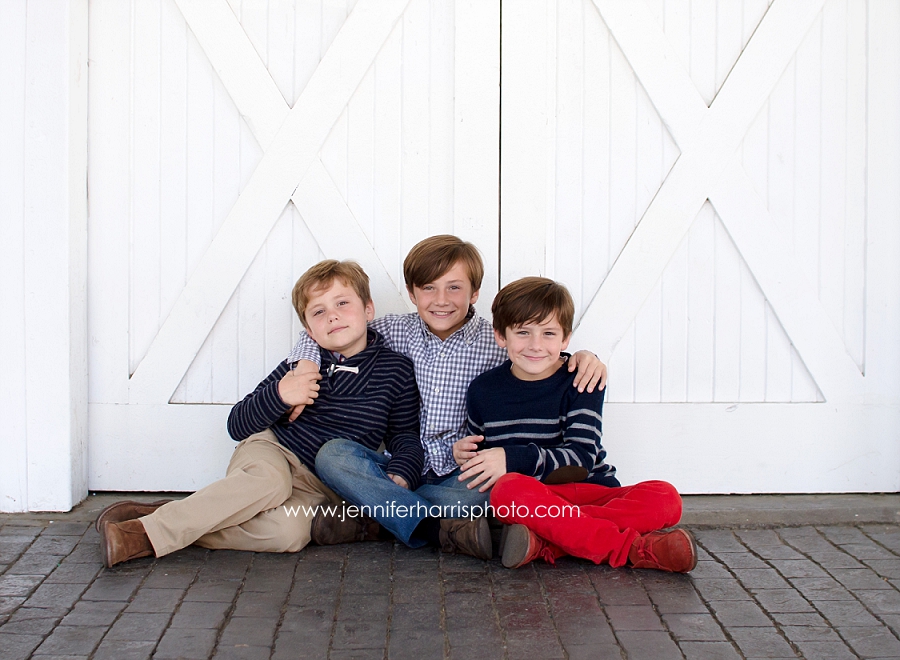 He's killing me with those dimples!
Oldest brother is growing up so fast!  Turning in to such a handsome young man.
So glad this guy smiled for me this year!  He's really come out of his shell and wasn't as shy for me and my camera.  Such a cutie!




I just love the pure joy here.  And his awesome red pants!


These three are seriously so fun.


Just look at these goofballs!  So much personality.  I was so happy when Mom chose this for the Christmas card! 


Tickling Dad is fun for all.
We had to get one of Mom and Dad too.  And yes, they are an extremely gorgeous and photogenic couple!




Time to meet the new little man of the family!  Look at those baby blues!  Just gorgeous.


His mom and dad are so happy and couldn't be prouder.


What a little sweetie!  I just adore that hat!


And these boys…oh my!  They might be the proudest cousins in the world.  Even the little man smiled for them.  This may be one of my favorite images ever.


So proud.  They actually argued over who got to hold the baby first!
This is absolutely my favorite shot from the day.  Great-Grandma with her new great-grandson.  I processed this in black and white because I just knew it would become an heirloom to be passed down someday.  Timeless.


These shots with Great-Grandma are such precious memories.






Hello gorgeous siblings!
Another favorite.  Even the little guy is happy!




We had to get some of Grandma and Grandpa with their grandsons. You can just feel the love!




And some of Grandma and Grandpa alone – beautiful couples must run in the family!
We ended the day with some fun shots with "Uncle Mouse."  Tickling was a big hit!


Fantastic to see you all again Carter family.  I miss you all!
Jennifer Harris is a Portland family photographer serving the greater Portland area.